Edible Art. Yes Please!


There's one thing in this world that drives women crazy, it's tasty, delicious and incredibly naughty. So when i was asked by Kayla from Eden Fantasy's (a couple's toy store) if i would like to review Melt - a delicious chocolate body paint - i was so excited. Firstly I've never been sent a free gift to try and secondly, chocolate is one of my favourite things to eat so this romantic product was kind of a win, win.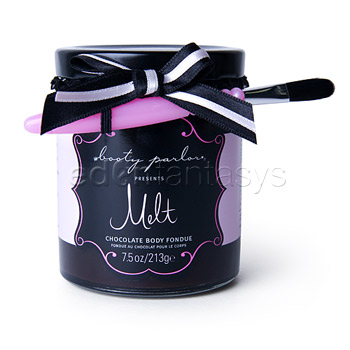 Now, I'm a bit of a creative type so anything arty fascinates me, but I've never painted with chocolate before so this was something i definitely wanted to try. Let's just say, things got pretty messy!
The chocolate is heated in the microwave and can be used to dip strawberries in, or if you're more adventurous, pick up the paintbrush and get creative. It tastes and smells delicious but make sure you're not wearing white when you decide to have a go, as this stuff can get pretty much everywhere. That's part of the fun. After all what's better than edible art? Can you eat the Mona Lisa? I think not.
What would you draw, paint or write on your other half in chocolate?
Sharing is Good